First off, boom:
Well done Stephen.
Now that's over and done with I've recently been taking random pictures of the ubiquitous doodles, scribbles and general crap lying around my house. I like to think that these little pictures we nestle on to our paper-bound lives show little hints of who we really are. Perhaps that's a load of pretentious tripe, but you get the point et al (apologies for shoddy camera, remember, I don't care):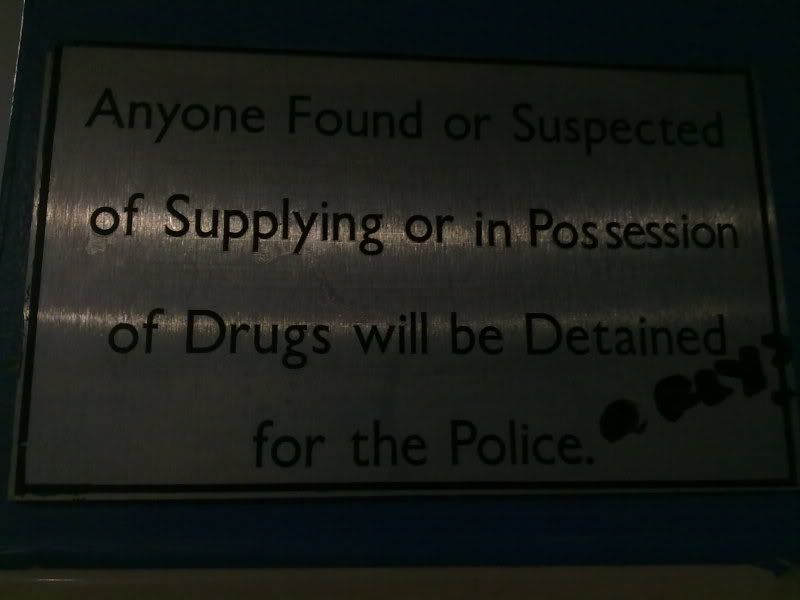 1
2
3
4
5
Saw Ramadanman, Klute and Instru:mental this weekend supported by the 2nd Drop Records boys. Night was generally sick, Instru:mental in particular providing euphoric experimental drum and bass, seemlessly mixed, that almost bordered on the 130bpm techno-like rythms of 2562, Martyn, Appleblim and co. Klute ruined it a tad at 2am by busting out some techstep d'n'b. Eurgh. Also saw Quest and Silkie on their Antisocial tour. They put out a pretty good set, not what I expected at all; in some weird realm between grime and 2-step influenced beats and south London bass-heavy dub. Place was empty though, which spoilt the vibe until a random DJ on some drug-induced epiphany started spinning some Souls of Mischief and Aim in the garden.
Look out for a 30 minute mix me and my boy Martial we will be uploading to your ears sometime in the near future, hopefully. Here's some tunes we've recently been hyped about:
Guido and Wedge - Running Away remix (If Symptoms Persist)
(
Youtube link
)
Sebastien Tellier - L'amour Et La Violence, [Floating Points remix] (Lucky Number)
(
Label preview
)
Untold - I Can't Stop This Feeling [James Blake remix] (Hemlock)
(
Label preview
)
Guess that's all the rambling I can fit in for now. Off to watch Channel4 in 3d...